Soul Empowerment Sessions ™:
What would it feel like to be whole?  What would presence feel like in your life?  These are some of the questions we will look at during a Soul Empowerment Session.  Each session is individual and unique.  I ask that you approach without expectation.  I will start our session with a centering prayer and breathing exercise, then we will open up to the presence of our soul's light.  As soul contact begins to happen, we will open to its deeper guidance.  We may be directed to meditate, to dialogue, or to just breathe a bit deeper.  We will open up to your life and spiritual lessons, to help provide a deeper understanding of your soul mission.  I ask that you approach with an open heart and an open mind.  Sessions can be done in person or remotely.  All sessions are confidential.  I encourage clients to take notes, and you are welcome to record the sessions if you desire.
Session cost:
30min- $40.00
60min- $100.00
90min- $140.00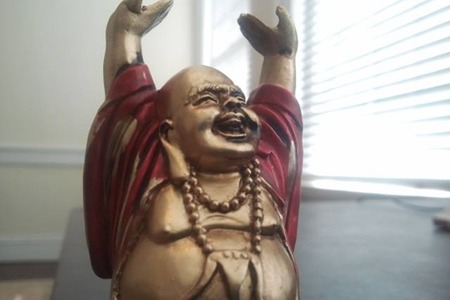 Meditation
Meditation is a powerful way to establish deeper contact with your soul.  Through meditation you can come into alignment with mindfulness, through mindfulness you open to awareness, and through awareness you begin to "know yourself".  I offer personal and group meditation to help deepen and establish "Soul Contact".  The meditations that I offer are guided, contemplative and silent.
Soma Pi Healing:
Soma Pi is an effective hands-on healing technique that strengthens and aligns the body-mind-spirit connection.  Soma Pi is Greek for "body encircled by light".  It is an effective and proven method to promote rapid healing on the emotional and physical level, and takes approximately an hour to administer.  A Soma Pi session is  energetic, therefore to maintain the mind's settled state, no verbal discussion, other than minimum needed to help in the process is engaged in.  The number of sessions depends on the nature of the problem and is determined at the beginning of the session through the intuitive process. Sessions usually last 45-60min.   These sessions can also be done remotely. (Credit George James, http://www.georgejames.org)
Session Cost: 90.00
Usui Traditional Reiki
Reiki is a Japanese hands-on energy healing system.  During a Reiki session healing energy flows through the practitioner and into the person receiving the energy.  Reiki is like a "massage for your soul".  Reiki sessions help to de-stress the body's systems, create balance and a sense of peace and help to improve overall well-being.  During a session I also receive any intuitive guidance you might need to deepen your relationship to your body and health. Sessions can be done in person or remotely.  Sessions typically last an hour.
Session Cost: 90.00
Workshops offered:  
Manifesting Through Divine Connection
Moving Through Divine Stagnation
Yoga and Vegetarianism
The Spirituality of Addiction
Spiritual Fasting
Basic and Advanced Soul Mediumship
Basic and Advanced Clearing
Align Your Chakras Through Chant, Movement, and Meditation
Basic and Advanced Psychic Development
The Yoga of the Soul
Being Your Divine Self
Channeling
Reiki Levels 1, 2, 3
Soul Interaction Technique coming soon!
Please fill out the form below to schedule a session. *Payment must be received 24hours PRIOR to session, sessions are non-refundable.  If you are unable to make the scheduled time, or if Michael need to reschedule payments made will be applied to new session.  
For questions or to schedule a session, use the contact form below: